Barcode generator app / software / program
EasierSoft barcode generator software is an ease-to-use application, runs on Windows system, can print most all barcode types label, and make bulk barcode label sheet.
EasierSoft barcode generator can use multiple ways to input data:
Input barcode number in MS Excel, so you can enter multiple data easily.
Auto generate a sequence barcode numbers.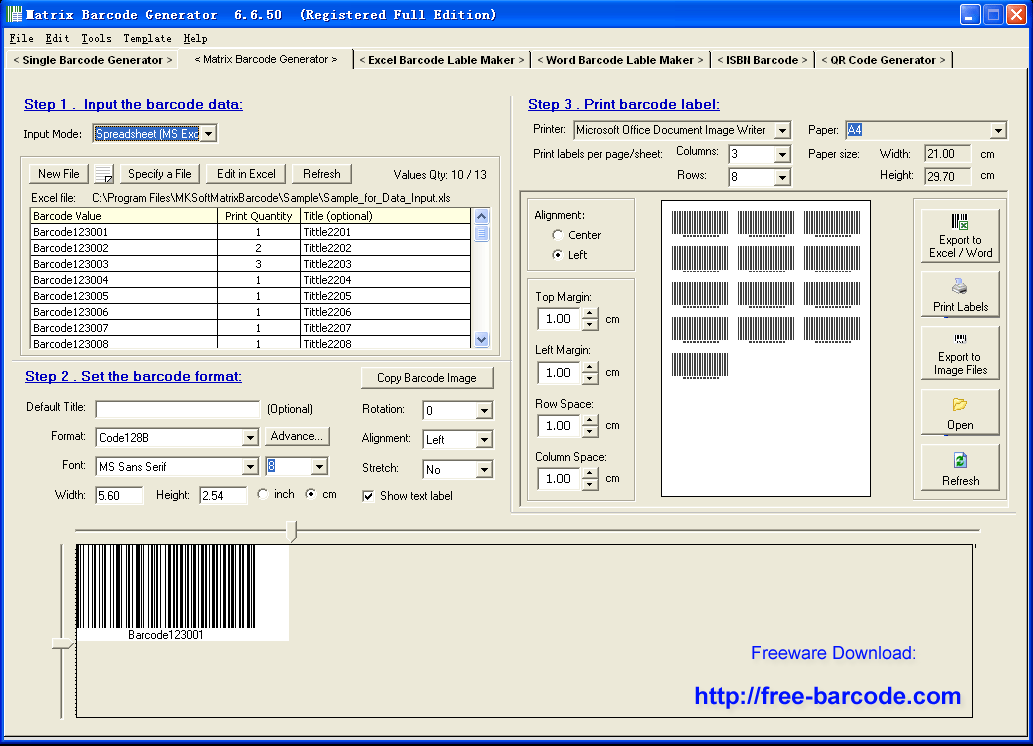 Add in barcodes to MS Excel file
Add in barcodes to MS Word.
Make ISBN barcode with price for book.
Make QR code.
Quickly make a simple barcode image.
Export a group of barcode images to MS Word or Excel sheet.
Generate a group of barcode images.
CONTACT

autobaup@aol.com cs@easiersoft.com
If you have any question, please feel free to email us, we will reply as soon as possible.
D-U-N-S Number: 554420014
<< Back to Home <<